Dr. Greg Head is a General Dentist at Orchard Park Dental & Implant Center in Kelowna.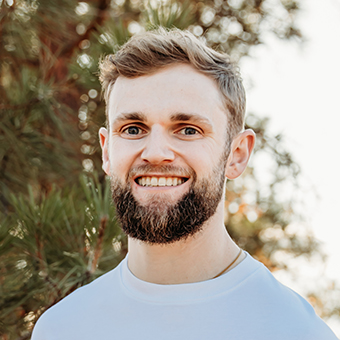 Dr. Gregory Head
General Dentist
DMD, University of Manitoba
Dr. Greg Head grew up in Winnipeg, MB, where he graduated from the University of Manitoba in 2015 with a Bachelor of Science degree.
He went on to graduate from the University of Manitoba's College of Dentistry in 2019, one of the most clinically based dental schools in the country, receiving his DMD. He made the move to Kelowna after graduation, in the Spring of 2019.
Greg knew he wanted to be involved in healthcare from a young age. It was not until mid-high school, when he witnessed his two older cousins going through dental school, that he made the connection of how well suited he was for the career.
His caring personality, perfectionistic attention to detail, and desire to provide quality healthcare services allowed him to quickly discover his passion for dentistry. 
Aside from practicing dentistry, Greg enjoys hiking, mountain biking, fitness, and spending time with family and friends. His dog, Tyrion, keeps him busy at home!
Greg always takes the extra time to fully explain treatment options to patients and welcomes questions. His friendly and easy-going nature helps ensure all of his patients are comfortable in the dental chair. Greg is proud to be part of the OPD family and to provide dental services to all of his patients.