Dr. Jose Quintana is a General Dentist at Orchard Park Dental & Implant Center in Kelowna.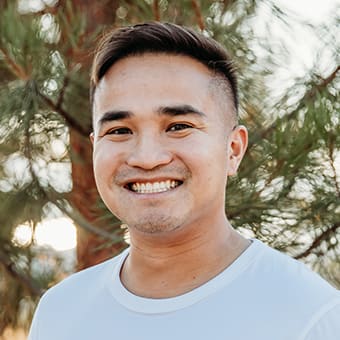 Dr. Jose Quintana
General Dentist
DMD, University of Manitoba
Dr. Jose Quintana was born in the Philippines and migrated to Winnipeg in 2006. In 2019, he graduated from the University of Manitoba, College of Dentistry, obtaining his DMD. For a couple years after graduation, he worked at a general practice clinic in Winnipeg, and also as a part-time instructor at the College.
In the spring of 2021, Jose made the move to Kelowna, BC. His desire to continually grow as a person, and as a dentist lead to this move. 
To Jose, being a great dentist means welcoming and making all patients feel comfortable. His warm and caring personality ensures that all patients get treated with the utmost respect & honesty at all times.
Outside of work, Jose enjoys spending time with friends & family, hiking, playing sports, volunteering and indoor gardening. In the future, he is also hoping to get a cat and/or a dog!
Jose is excited to be a part of the OPD family and to meet the friendly faces of Kelowna.